Today was a busy day for me. I drove down to town twice. One time to help send Zu's husband to the bus terminal and then a second time to fetch Zu from work in the evening. So Alif and I didn't have enough rest in the house.
Hopefully we both will stay longer in the house later :)
A friend told me Fratinnis pizza are nice. So I went to try it last Sunday morning. I am not really into eating pizzas so I tried the pasta, which was nice.
The pasta, 'Spageti alla Bolognese
And I drank one 'Milk Shake'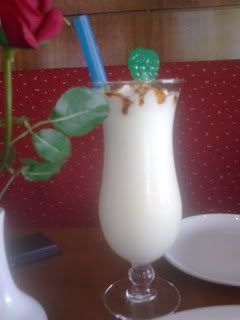 And I 'tapau' one pizza called 'Don Pablito'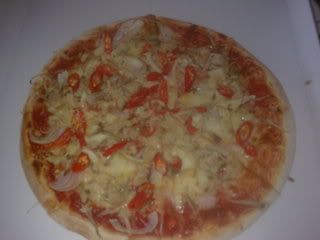 These 3 items costs me RM62.90 including service charge.
There are 2 'Fratinnis Pizza' outlets in Miri. One near the Boulevard Complex and another new outlet at the Miri Centrepoint.
And in Sarawak you can only find Fratinnis pizzas in Miri, Kota Kinabalu & Brunei. Hopeffully there will be in other parts too.
Till then,
Cheerio.