Today I came back from Marriot & Spa. I was surprised when Nono called me from the hotel on yesterday morning to let me know that the front desk people did booked me a room there for yesterday night. They told me on Friday that there was a high occupancy at the hotel. Anyway, so I spent Valentine night there.
I don't celebrate it but enjoyed the aura of the night. I drank white wine Penfolds Chardonnay vintage 2006 at BBC and all alone too! lol...but I can tell you... I really really enjoyed the atmosphere of that moment!
The view from from my room was fantastic! One side I could see the swimming pool and on my right I enjoyed the view of the ocean.
Have a look!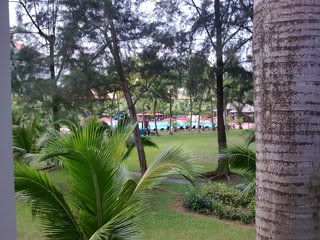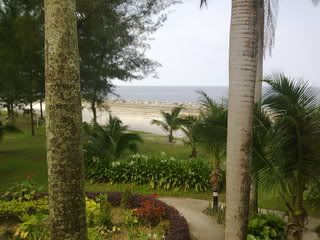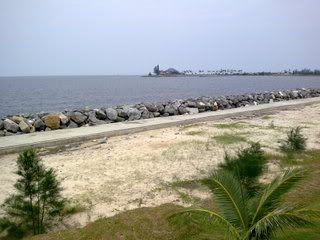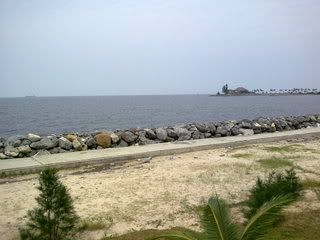 And here were some of the food that I ordered room service.
The Malaysian Breakfast consisting of 'Nasi Lemak'. This is rice cooked in coconut milk with traditional condiments of 'sambal', boiled eggs, anchovies, peanut with chicken or dhal vegetable curry, served with toasted bread with butter and hot chocolate.
This one I am not sure of the name but in short it's called 'Traditional E. Breakfast. These are poached eggs on toasted English muffins and turkey ham with hollandaise sauce.
Cheerio.