This is going to be quite a long post :p because I've lots to tell and post some pictures.
I am just back from Marriot & Spa, Miri. If you read in my last post I said I'll be staying there for a night but instead I stayed two nights. I like the atmosphere there, cosy and friendly and especially the cosy bed.
Entrance of the Marriot & Spa, Miri.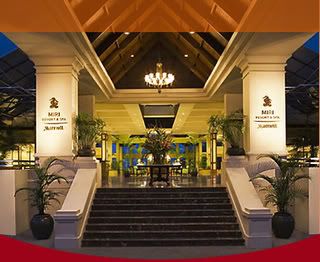 View from the room I stayed in
Now, inside the room it looks like this, as I entered the door I saw a LSD tv
Next to it a writing table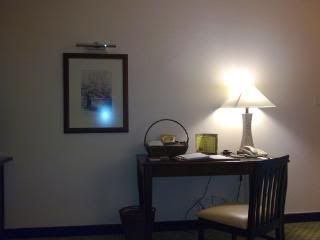 On it a basket of these snacks but if I eat any of them I have to pay :)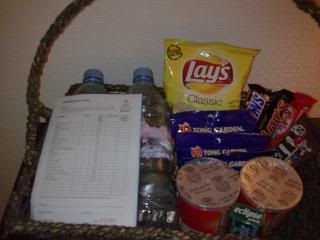 Next to the writing table is this sliding door which leads to the balcony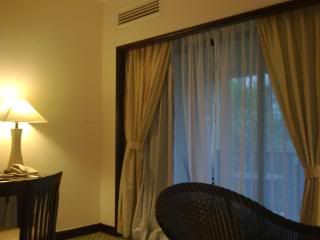 At the balcony I find this table with 2 chairs where I can read or just sit down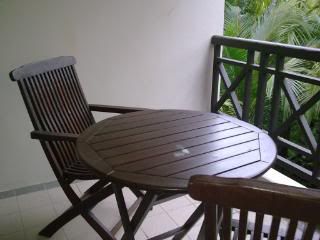 If I peep down from the balcony I see these trees and the path that leads to the swimming pool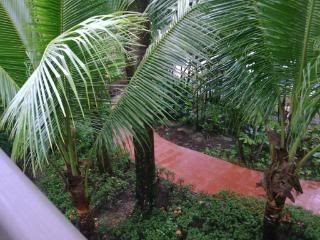 And these 2 queen beds are the cosy beds that I was talking about!
Next to the bed a tray of fruits to welcome me
I stayed for 2 nights, on the 1 February and 2 February. Alif, my grandson was with me on the 2nd February during the day. I couldn't resist taking this picture of him while he napped on my bed.
Afternoon nap...
After he woke up from his nap I walked him around the hotel and to the swimming pool...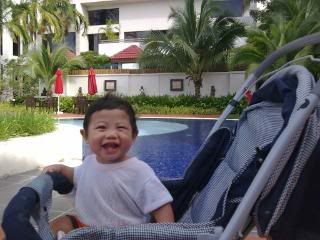 I ordered a drink called 'Cinderella',introduced by Abu Bakar the bartendar at the 'Matahari Pool'. This drink consists of orange juice,some lemon juice plus a bit of soda and another juice ( I can't remember the name).
And ate this 'Steak Caesar Wrap'
With some chilli & tomato sauces or Tabasco...
Now, isn't that icecream looks huge? It's one of the Haagens Daz icecream, I forgot the name but there was come cheese in it. And it's yummy.
I bought this from 'The Loft' costs RM9.80 per cone.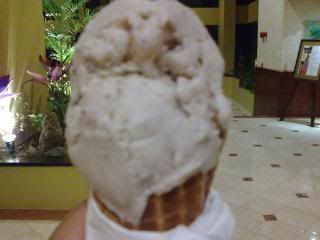 Some room service food I ordered are like,
this 'Seafood Noodles',
& the 'Marriot Beefburger'
The beef inside it was so thick I could not finish it,
Overall it was a good and relaxing stay for me. I checked out of the hotel at 1230pm on the 3 February.
Cheerio.