I went to eat Steamboat at a restaurant called 'Senda Shabu Shabu' yesterday evening. This restaurant serves only steamboats and of lots of different varieties. It was the first time I went there. Aya and Nono (my daughters) came along too.
The restaurant at one of the shoplots along Jalan Bulan Sabit, very near to the 'Courts Mammoth'. It has a groundfloor and a first floor. We ate on the first floor. I like the settings of the tables. When I sit I have my own pot of soup in front of me and a switch below it for me to on or off and to make the fire low or higher. And the workers there are friendly too.
I ate these seafood steamboat, which contains 1 crab, a couple of tiger prawns, salmon, squids, seaweeds and sushi.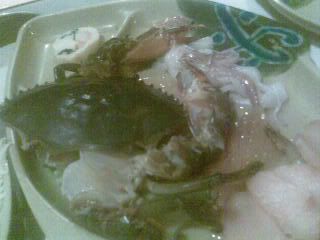 Tiger prawns..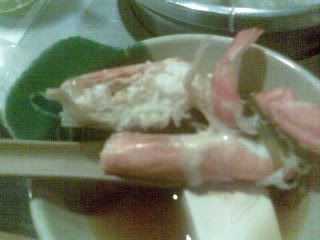 & with it come a plate of these vegetables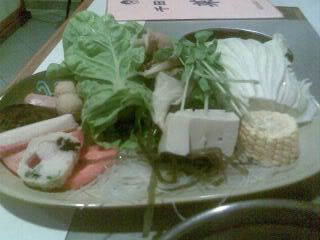 I think the sauce to dip all the items in the steamboat with is the most important thing because if the sauce does not taste good then one will not have a good steamboat at all!
The sauce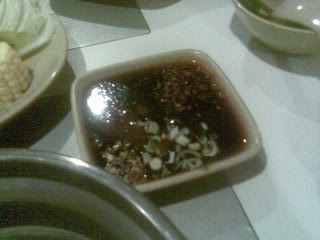 Each of us were given a complimentary desert of a bowl of this 'cincau'
Cheerio.
p/s. Sorry about the not so clear pics, I am using someone else's hp to take the pics.