I went for a pedicure and a manicure this afternoon around 1pm. It have been quite some time I had not pamper my nails and feet. I tried this shop that I saw the other day which it called itself 'Nail's Earth'. It opened on a Sunday so I made the appointment.
This shop is just next to the 'Jasmine Cafe' and facing the 'Kaya & Toast House'.
I don't know why they called the shop 'Nail's Earth' but I know it caught my eyes when I first saw it. I was pleased too at their hospitality, they made me felt welcome during the 2 hours I sat there.
My nails after being manicured (RM30.00)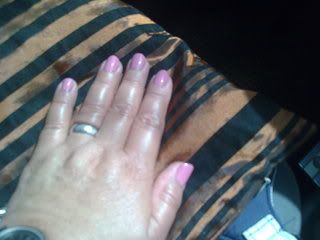 & my foot after being pedicured lol... (RM50.00 Including Lava treatment)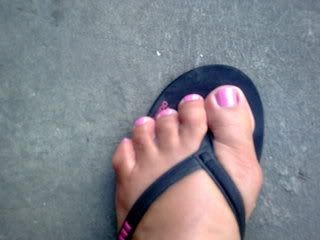 Cheerio.