I've started again one of my long lost hobby and that was planting flowers or green plants.
I started with this simple green vine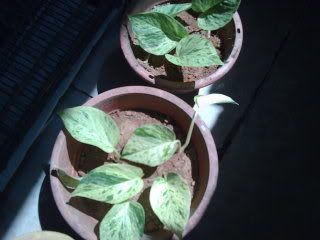 Next to it, this plant will have a purple flower when it's bigger. Don't ask me what's the name okay, because I don't know :)
This is where I place the flower pots. at the back of my kitchen. I have a very small space at the back of my kitchen and as you can see in the picture, I have to place the pots near to Wiwi's cage and the washing machine and where my mop is :p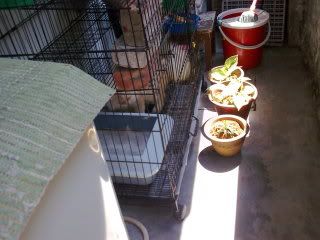 But still I'll plant some more. And I intend to go slow.
Cheerio.