Sometimes it is nice to go out for a drink, eat something and be alone for a couple of hours. I am someone who can sit at a coffee table and eat alone that's why. I know you'll be surprise to hear this, indeed I do, I am quite comfortable eating alone lol... Surprise eh? :p
Yea I do that when the house gets a bit crowdy and I needed to be alone for a while, not doing anything, just sort of like meditating..if you know what I mean.
One of the cafes that I often go to is this cafe called 'Awang Mahyan Cafe'. It is near to the Bintang Megamall, it's situated among a row of shops next to it and this cafe is right next to the 'Astro' office. I know, if you are living in my hometown you'd know.
Anyway I went there one evening, I was supposed to pick Aya from work at 9pm, I went out of the house early, about 815pm and went there. I parked near the shop right next to where I was sitting, not in the shop but outside where they had placed a couple of chairs and tables.
I was thirsty so a glass of hot 'Teh O' is just fine to quench my thirst.
A glass of 'Teh O' RM1.20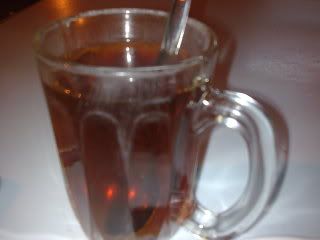 I was feeling a little hungry so I ordered a plate of 'Fried Noodles'
'Fried Noodles' RM3.50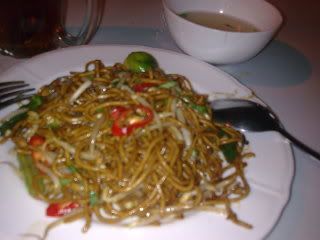 I sat there eating while hearing some music from my hp.
View of the place from where I was sitting.
I feel really relaxed.
Cheerio.