I think it is good to learn to rejuvenate. At times we get so tired of our daily routine of no matter what we are doing everyday that we certainly need to do that. I do. So that was why I went to have a night stay at Marriot & Spa hotel away from my house, away from the children, away from Alif. Certainly by doing so, selfish though it may sound to some people, staying away certainly made my day.
I checked in room 1215 at 330pm yesterday, booked by Noormy ( my daughter) who worked at the hotel reception. It was the nicest hill view room also facing some part of the ocean. I was pleased with the view.
These views from the balcony of my room. Beyond is the ocean.
I lazed in bed seeing tv while munching some apples until 530pm. Then I decided to walk at the hotel's jogging trail around the hotel.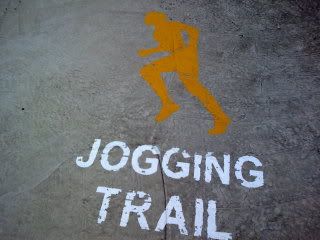 This jogging trail goes towards the ocean.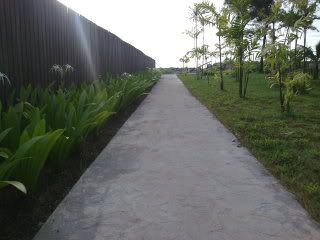 I could see the ocean hitting the big stones on my left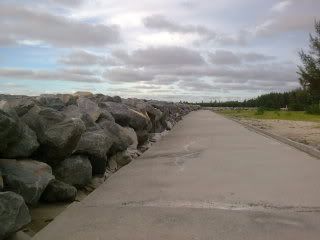 and I could see the hotel and it's swimming pool on my right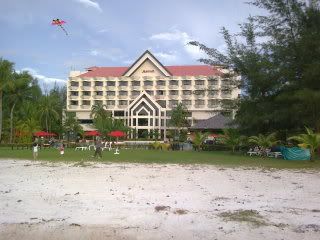 The jogging trail area at dusk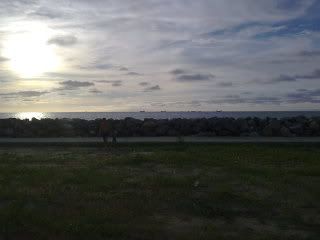 Returning to my room I passed these pathways. It was really refreshing and cool walking through these green plants and trees.
I reached the lobby at 645pm, meeting Noormy who had just finished work and will be sleeping with me for the night.
Whew, with all these pictures this has become quite a long post, so I think I will continue the next half in my next post.
Cheerio.