Behind Sin Liang Shop or to be exact behind RHB Bank there are many stalls selling cold drinks of all sorts. These stalls open daily from noon until 6pm. My favourite is Stall No.5. It is clean, the food are cheap and the couple there are friendly and polite.
This is a local cold drink called ' Iced Kacang Cendol' (RM2.00)
This is cooked red beans with green cendol, mixed with sugar solution to taste, addition of evaporated milk and machined ice in it. A delicious desert to take on a hot day.
To go with it is 'Rojak Campor' consists of sliced pineapple, sliced cucumber, fried sliced 'tauhu' mixed together with Rojak sauce and blended groundnuts and chilli (RM3.00)
Also my favourite is 'Rojak Sotong Kangkong', mainly boiled squid with Kangkong vege with Rojak sauce and chilli (RM3.00)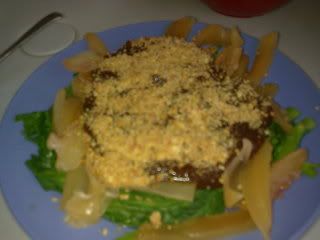 So, if you happen to be in Miri, do stop by at Stall No.5 and enjoy these local drinks and food there.
Cheerio.